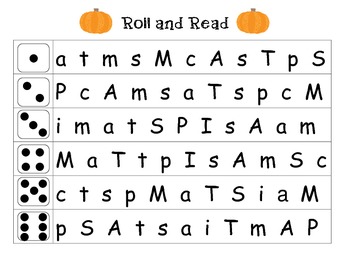 I have created a Roll and Read activity for my students to use to get themselves ready for the DIBELS letter naming fluency assessment. It is a very simple activity and I have seen similar activities around the internet but decided to put together some to use throughout the school year.
The children just need a die and the Roll and Read paper to do the activity. They will roll the die and read the letters that are in the row that they rolled. I like to use small pointers for the children to read with to add a little something exciting. I like to use drink stirrers because you can get a lot for a pretty good price and you can find different kinds to fit the theme you are working on.
I started with October and the letters that have been introduced so far in Reading Street. Then as other letters are introduced I added them in. If you are interested please go to my
TPT store
and check it out!